Up-U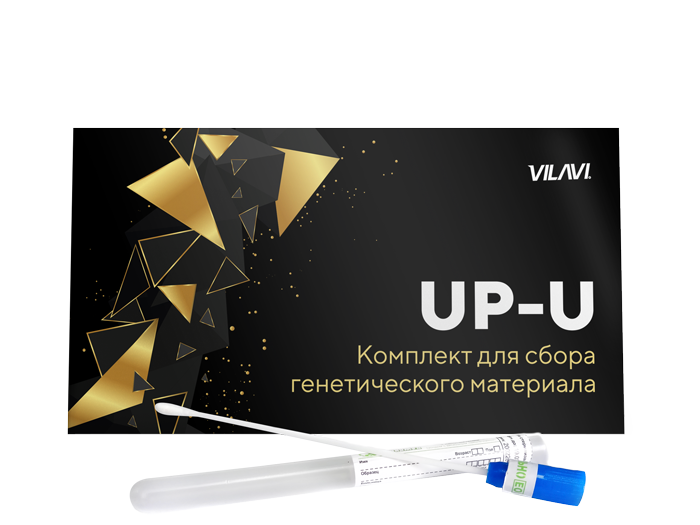 Up-U is a special set for genetic testing with the help of which you will receive a full report on the state of your health and personal advice on nutrition.
You can have your testing from any part of the world: just order it to your address and get your personal results with detailed decoding of seven gens.
What's in the set?
Viscose swab buds (2 pcs)
Sterile packet (1 pce)
Branded envelope (1 pce)
Questionary with instructions (1 pce)
Stickers from the ID set (4 pcs)
Attention! To have your genetic testing, you are required to use our original set for the collection of genetic materials only!
Price: RUB 150