ViSEPT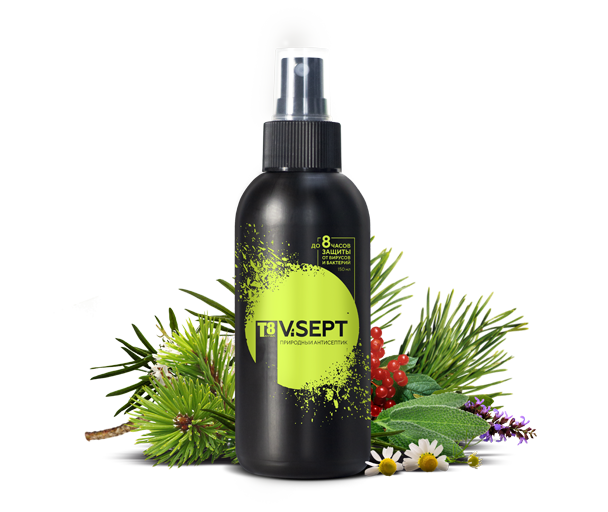 ViSEPT
Natural prophylactic spray. It provides an antiseptic and disinfectant effect for up to 8 hours!

Buy
The effect of this antiseptic spray is achieved with the help of phytoncides. Phytoncides are volatile bioactive substances produced by plants that impede the growth and development of bacteria, viruses, microfungi and protozoans.
Active components:
Fir extract neutralizes pathogenic microbes and provides an antiphlogistic effect.
Cedar extract has a tonic and antioxidative effect.
Pine extract provides a powerful bactericidal effect.
Spruce extract boosts the immune system.
Ledum extract provides an antimicrobial effect.
Arrowwood extract has an antiphlogistic and repairing effect.
Sage participates in cell regeneration and boosts the immune system.
Camomile calms and reduces swelling.
Recommended use: apply the disinfectant spray to your hands or spray it on the surface you want to disinfect. The spray is suitable for daily use.
For external use only.
Ingredients: Water, Abies extractum, Pine extractum, Picea extractum, Ledum extractum, Kedrum extractum, viburnum extractum, Salvia, Chamomilla.
Contraindications: Individual hypersensitiveness to any of the components.
Storage: Store in a dry place, keep away from sunlight, at the temperature from 4°С to 25°С, out of the reach of children.
Volume: 150 ml.
Shelf life: 18 months, after opening — 3 months