SWEET HOME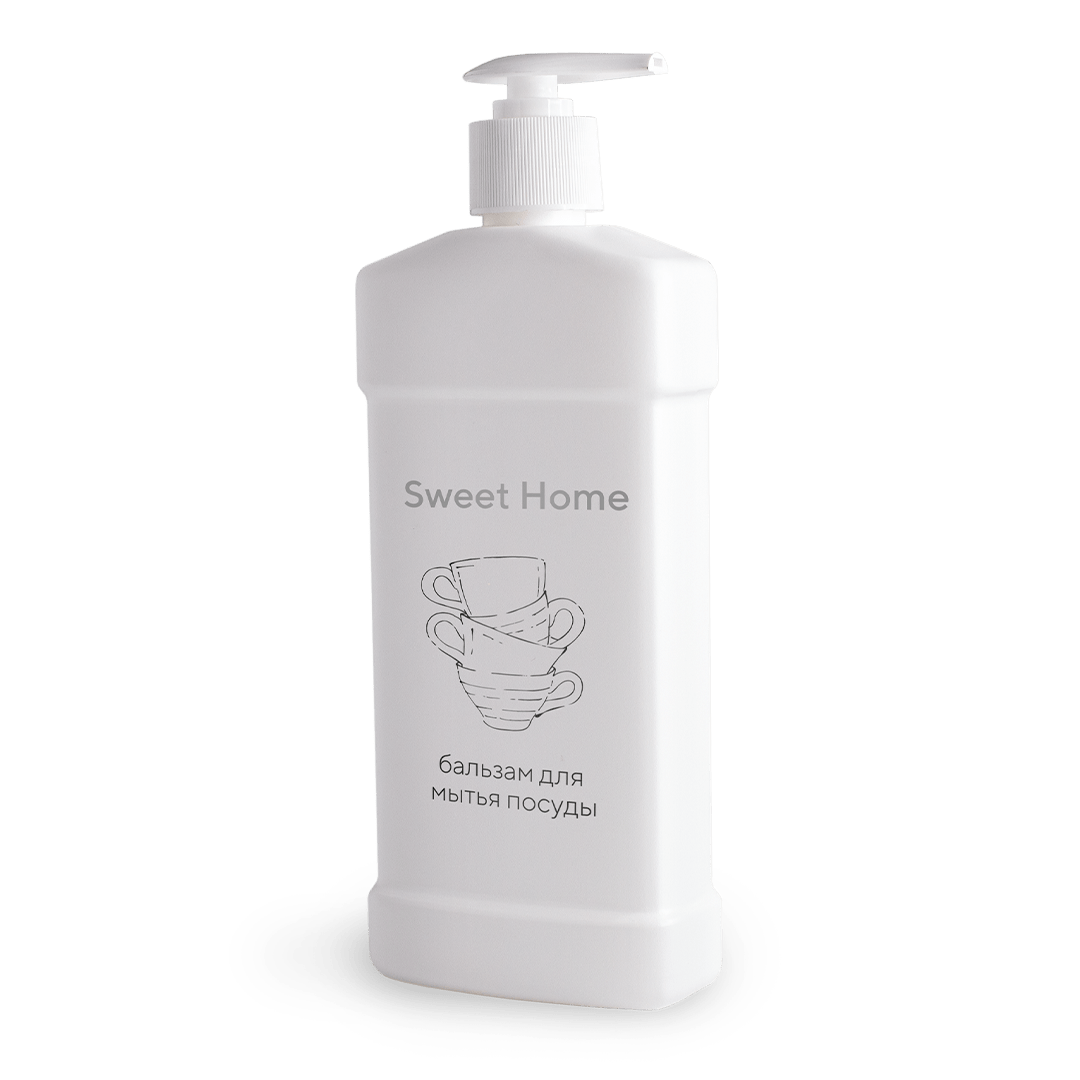 Dish washing balm
Sweet Home is a range of products for safe and effective cleaning.

Sweet Home products are made of high-quality raw materials and modern production technologies that ensure efficient and safe cleaning of your home!
BUY
The range includes the most popular household products:
Balm for washing dishes, vegetables and fruits, as well as baby accessories;
Laundry gel for all types of fabrics.
What are the advantages of Sweet Home products?
They are hypoallergenic: do not cause irritation;
Biodegradable: completely washed off with water and safe for septic tanks;
Modern: technologies and participation of dermatologists;
Effective: works even in cold water;
Eco-friendly: packaging can be recycled;
Economical: concentrated formula and convenient dispensers.
Safe composition, does not contain:
SLS;
Phosphates;
Chlorine;
Toxic preservatives.
For whom?
For those who want to replace conventional household chemicals with effective and safe ones;
For those with allergies or sensitive skin;
For those who have children;
For those who care about safe formulations;
For those who appreciate a good result and cleanliness;
For those who love their home.
Thanks to Sweet Home, everyone can easily cope with household chores!
Dish washing balm:
Safe for dishes, vegetables, fruits, eggs, herbs and baby accessories;
Suitable for washing hands while working in the kitchen;
Completely washed off with water;
Removes fat even in cold water;
Has an antibacterial effect due to silver ions;
Removes unpleasant odor and does not leave stains on the dishes after rinsing;
Takes care of the skin of the hands, you can wash dishes even without gloves.
Application method:
Apply the product on a damp sponge and lather, treat the surface and rinse under running water. It is not intended for use in a dishwasher.
Composition: 30% and more: purified water; 5% or more, but less than 15%: anionic surfactants; less than 5%: sodium chloride; less than 5%: amphoteric surfactants, non-ionic surfactants; less than 5%: glycerin, ethylene glycol distearate, Trilon B, preservative, silver nitrate.
Precautions: Keep away from children. In case of contact with eyes, rinse thoroughly with plenty of water.
Store in a dry place, away from children and direct sunlight, at a temperature of +5 °C to +35 °C.
Nominal volume: 0.5 liters.
Shelf life: 24 months from the date of manufacture.