STONE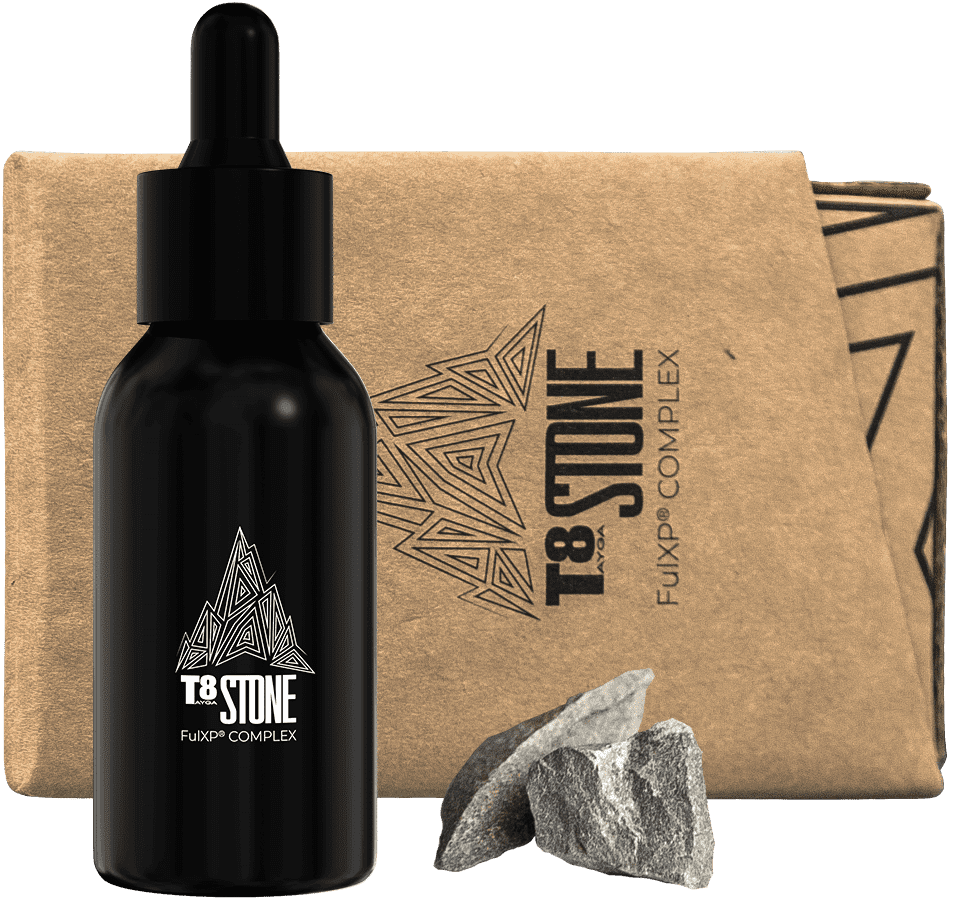 STONE
T8 Stone is a unique drink based on FulXP®Complex. Stone health from the heart of Tayga!

Buy
T8 Stone is a new generation product based on the humic complex. The salts of humic, hymatomelanic and fulvic acids detoxify cells, normalize microflora and metabolism in cells, boost nutrients absorption and improve the cell permeability.
T8 Stone:
Optimizes cellular metabolism
Eliminates toxins
Cleans body cells
Increases nutrients absorption
The unique T8 Stone composition is protected by the FulXP®Complex formula. T8 Stone is the optimization of your body!
How to Use?
Two (2) ml of the concentrate provide your organism with the daily portion of the humic complex microelements. We recommend taking one (1) ml of the Т8 Stone concentrate two times per day, morning and evening. Just dissolve Т8 Stone in a glass of water or any other drink and enjoy your self-optimization!
Course: 25 days, after which a weekly interval is recommended.
Attention! Don't use tap water! Bottled, filtered or boiled water is recommended.
Ingredients:
Humic, hymatomelanic and fulvic acids salts, distilled water.
The complex of humic acid salts includes (FulXP COMPLEX):
Salts of humic and ulmic acids
Salts of fulvic acids
Hymatomelanic acids
Nitrogen-sour silver (Ag +)
Total nitrogen (N)
Phosphorus (P)
Potassium (K)
Total sodium (Na)
Calcium (Ca)
Magnesium (Mg)
Iron (Fe)
Manganese (Mn)
Zinc (Zn)
Copper (Cu)
Nutrition Facts:
| | |
| --- | --- |
| Nutrient | Per 100 g |
| Proteins | 0% |
| Fats | 0% |
| Carbohydrates | 0% |
Volume: 50 ml.