SWEET HOME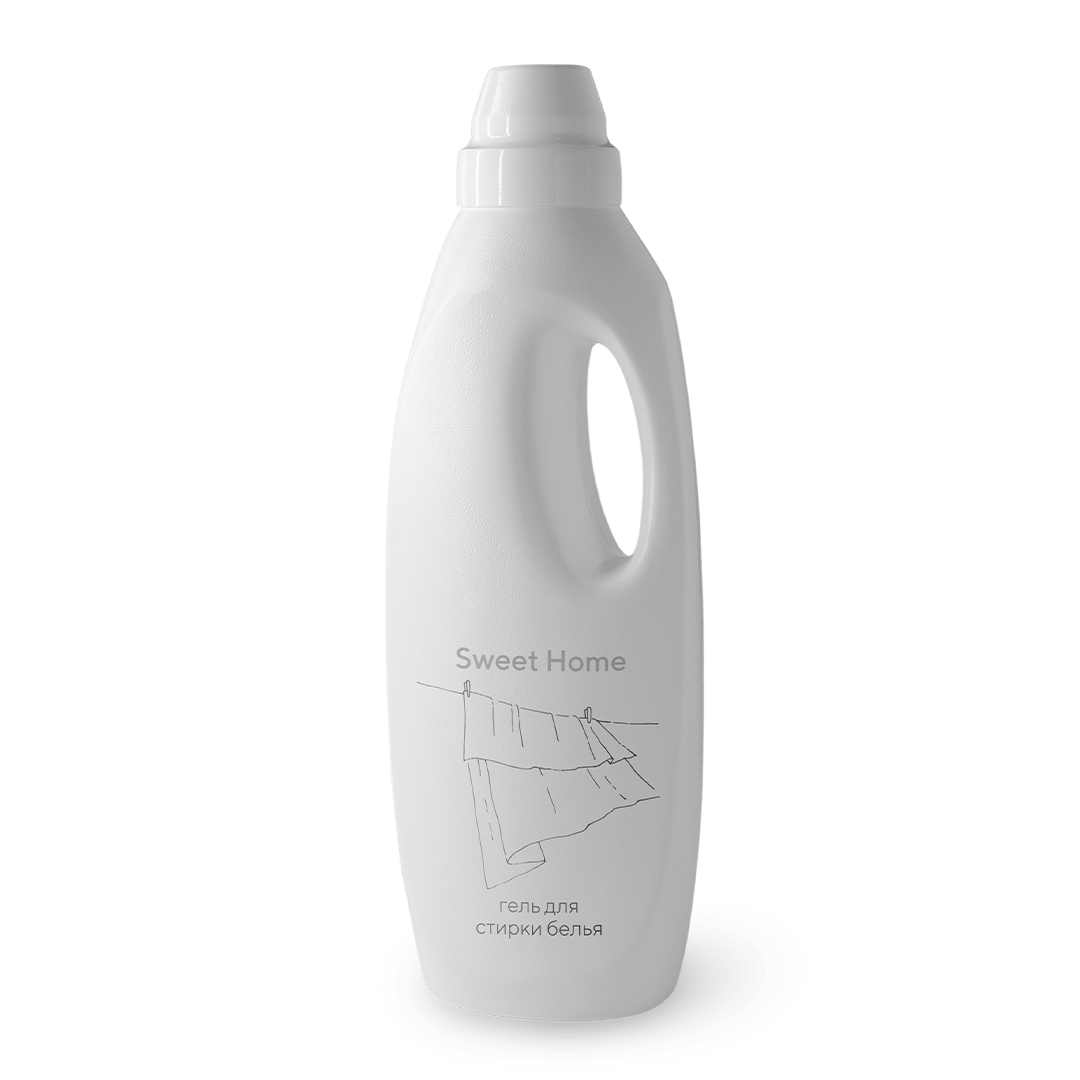 Laundry gel
Sweet Home is a range of products for safe and effective cleaning.

Sweet Home products are made of high-quality raw materials and modern production technologies that ensure efficient and safe cleaning of your home!
BUY
The range includes the most popular household products:
Balm for washing dishes, vegetables and fruits, as well as baby accessories;
Laundry gel for all types of fabrics.
What are the advantages of Sweet Home products?
They are hypoallergenic: do not cause irritation;
Biodegradable: completely washed off with water and safe for septic tanks;
Modern: technologies and participation of dermatologists;
Effective: works even in cold water;
Eco-friendly: packaging can be recycled;
Economical: concentrated formula and convenient dispensers.
Safe composition, does not contain:
SLS;
Phosphates;
Chlorine;
Toxic preservatives.
For whom?
For those who want to replace conventional household chemicals with effective and safe ones;
For those with allergies or sensitive skin;
For those who have children;
For those who care about safe formulations;
For those who appreciate a good result and cleanliness;
For those who love their home.
Thanks to Sweet Home, everyone can easily cope with household chores!
Laundry gel:
For all types of fabrics;
For any contamination;
Does not cause allergies;
Suitable for hand and machine washing;
Softens the fabric even in hard water;
Retains color, does not leave streaks;
Is completely rinsed out;
Prevents the appearance of scale;
Safe for septics.
Application method:
Cap capacity = 50 ml.
For laundry washing: use 1 cap of gel. For hard water and heavy pollution, it is recommended to increase the dosage to 1.5-2 caps. When choosing the washing mode and temperature, strictly follow the recommendations indicated on the labels of your things. When washing delicate products, load the drum no more than half.
For hand washing: use 1 cap per 5 liters of water, soak for 20 minutes, wash and rinse in running water.
Composition: 30% or more: purified water; 5% or more but less than 15%: anionic, nonionic surfactants; less than 5%: sodium chloride, water softener, fragrance, preservative, silver nitrate.
Precautions: Keep away from children. In case of hypersensitivity and skin damage, avoid prolonged contact with any washing products. In case of contact with eyes, rinse immediately with running water, consult a doctor if necessary.
Keep away from food at a temperature of +5 °C to +35 °C.
Nominal volume: 1 l .
Shelf life: 36 months from the date of manufacture.
Sweet Home are safe and effective products that will help take care of the house and your loved ones!